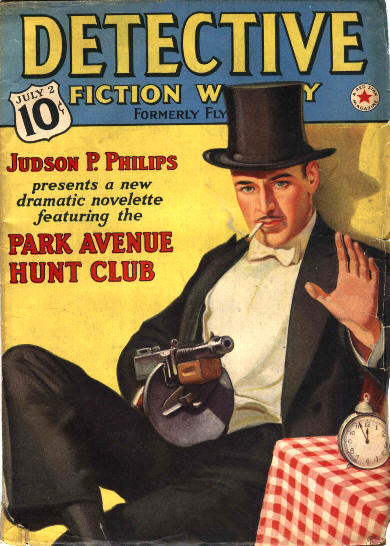 June 9, 1938.
If you picked up the issue of Detective Fiction Weekly with this date on the cover, one of the stories you would have encountered was "Playboy," by Samuel Taylor. I have no idea who he was (except presumably not Samuel Taylor Coleridge, who was not known for hardboiled stuff).
The playboy in question is Chick Carlson who, feeling a little bored one night, offers a taxi driver $25 for the privilege of driving his cab for the night. This being
DFW
a gangster is soon involved...
You can read the story for yourself
here.
The illustration on the left is not the right issue cover, by the way, but I do admire it.