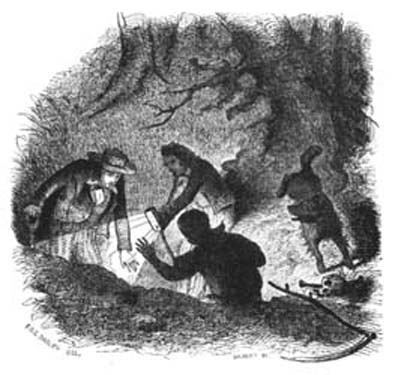 August 8, 1843.
On this date the first dramatic presentation of Edgar Allan Poe's
"The Gold Bug"
was put on stage at the American Theatre in Philadelphia. It was probably the first theatrical adaption of one of the author's works. Of course, many more followed.
Poe's tale of code-breaking and treasure-hunting had won a $100 first prize in June and was published in the Philadelphia
Dollar Newspaper.
Robert Louis Stevenson acknowledged it inspired
Treasure Island,
the definitive fictional view of pirates.