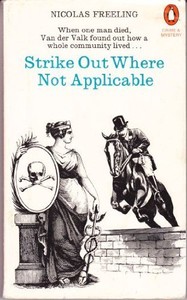 March 3, 1927.
Nicolas Freeling was born on this date in London. He created an Amsterdam police detective named Van Der Valk but finally got sick of him and killed him. Unlike Holmes, Van Der Valk agreed to stay dead. He then created a French cop, Henri Castang.
His novel
The King of the Rainy Country
won the Edgar for Best Mystery in 1967.