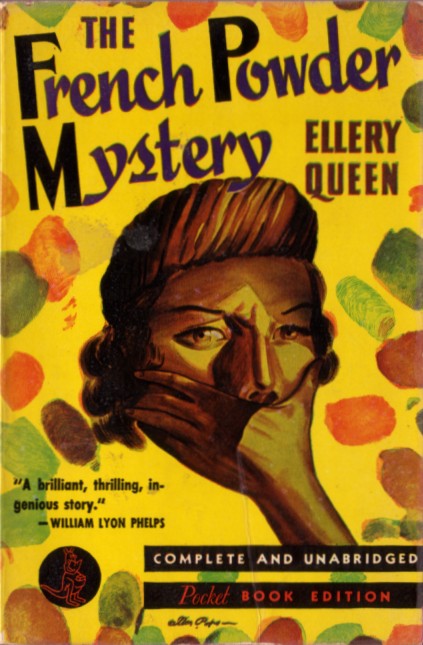 May 25, 192?.
On this date a model in the show window of a New York City department store pushed a button on a folding bed, which unfolded, revealing a dead body. Thus began
The French Powder Mystery,
the second novel written by Ellery Queen, starring mystery writer Ellery Queen, who is not the mystery writer who wrote the book... Oh, you know what I mean.