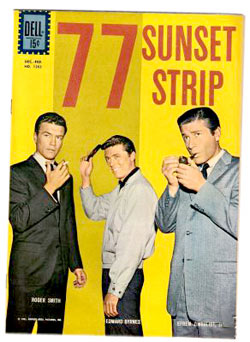 May 25, 1956.
The issue of
Saturday Evening Post
with this cover date featured a short story by Roy Huggins called "Now You See It." Why is that important?
It was one of three stories to feature a character named Stuart Bailey. Huggins later based a TV show on Bailey and
77 Sunset Strip
was one of the most influential series in the history of TV private eyes.
Huggins went on to have a hand in the creation of
The Fugitive, Maverick,
and
The Rockford Files.