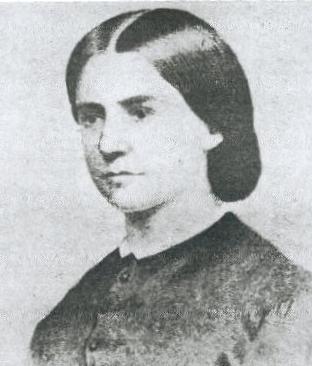 May 12, 1947.
Mary Hayley Bell's play
Angel
opened on this date in Liverpool, England. It was based on the Constance Kent murder case. (That's Constance on the left.)
One summer night in 1860 a three-year-old named Francis "Saville" Kent disappeared from his home in Wiltshire. He was found on the property, brutally stabbed to death. The nursemaid was arrested, then released when the police inspector suspicions turned to Francis' half-sister, the sixteen-year-old Constance. Apparently no one could believe a woman of good family could be guilty of such a horrible crime and so she too was released.
Five years later Constance confessed to an Anglo-Catholic clergyman which led to her conviction, plus a loud public debate over whether such clergy could be forced to testify about confessions. There is still debate over whether Constance did it, or was protecting someone else.
Besides the play
Angel
the Kent case inspire elements of Mary Elizabeth Braddon's
Lady Audley's Secret,
Wilkie Collins'
The Moonstone,
and Charles Dickens'
The Mystery of Edwin Drood,
among others.
As for Mary Hayley Bell, she was the wife of actor Sir John Mills, and the mother of actress Hayley Mills, who scored her first success in the movie
Whistle Down The Wind,
based on one of her mother's novels.