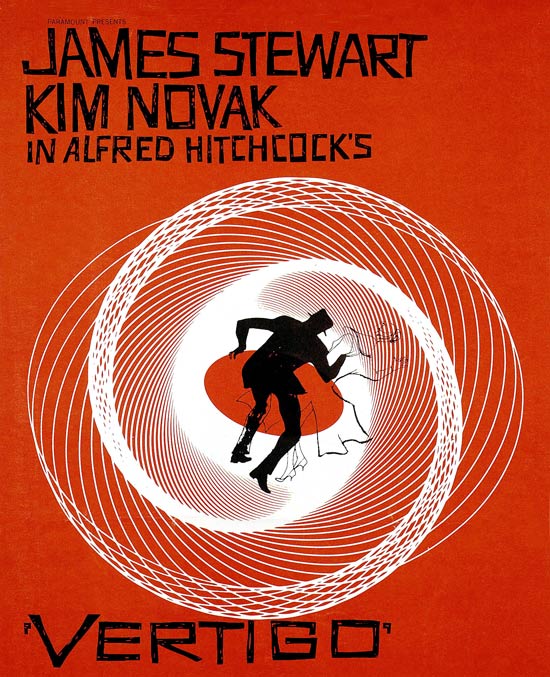 May 28, 1958.
One of the best movies ever opened on this date. My opinion, anyway.
Alfred Hitchcock directed from a script by Alec Coppen and Samuel Taylor, based on the novel
D'entre les Morts
by Pierre Boileau and Thomas Narcejac. James Stewart plays a cop whose acrophobia and vertigo is responsible for another officer's death. After leaving the force he is asked by an old college friend to follow the man's wife, who is obsessed with a woman who died centuries before...
There are all kinds of holes in the plot. I don't care. It's a masterpiece.
Scottie
: One final thing I have to do... and then I'll be free of the past.
Good luck with that.