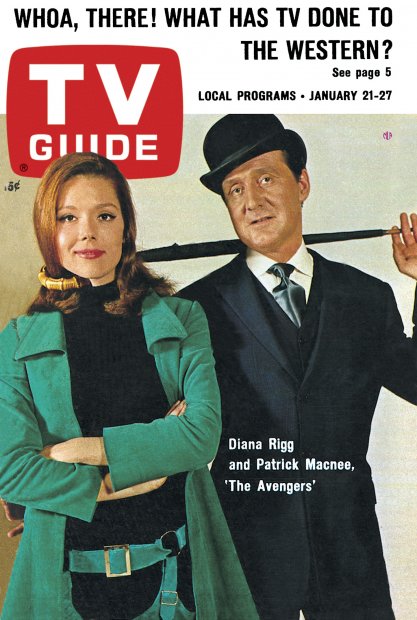 January 21, 1967.
The issue of
TV Guide
with this date featured a very professional British spy and a very talented amateur on the cover.
Decades later someone asked Patrick Macnee what it was like being the star of the hottest show on British TV when Swinging London was the place everyone in the world wanted to be?
He replied, approximately: "Don't ask me. We asked fourteen hour days, went home, and collapsed." But didn't they look cool?