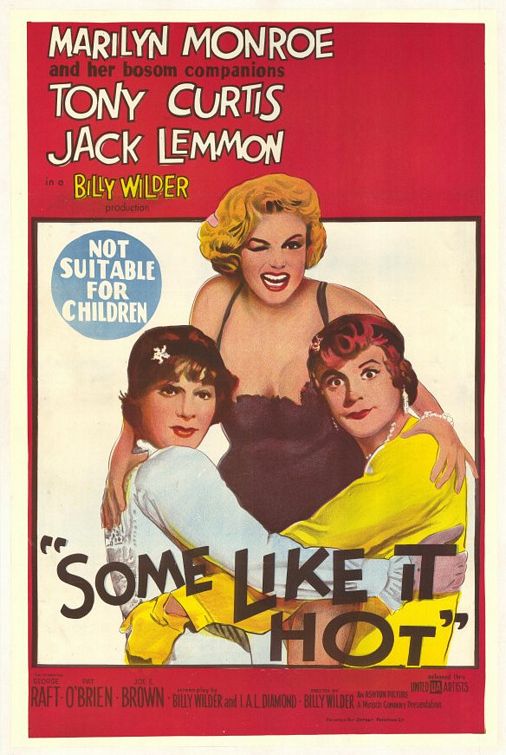 March 29, 1959.
On this date Billy Wilder's classic comedy
Some Like It Hot
was released. Tony Curtis and Jack Lemmon starred as two musicians who accidentally witnessed a mob killing and have to go on the run in drag. Among the other members of the all-girl band: Sugar Kane, played by Marilyn Monroe.
The flick was nominated for six Oscars and won one.