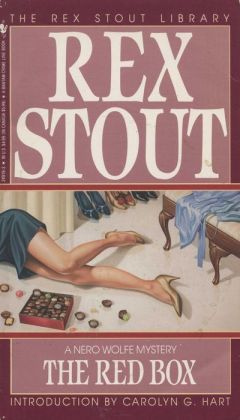 March 30, 1936.
The action begins on this date in Rex Stout's fourth novel about Nero Wolfe. Wolfe is hired to find who killed a model with a poisoned box of chocolates (and no,, in spite of the illustrations on many editions of the book, that is
not
the red box of the title). For the first time in the series, Wolfe breaks his rule by leaving the house on business.
The Red Box
was filmed twice for Italian television and last year a version adapted by Joseph Goodrich became the first play based on any Nero Wolfe tale. The world premiere was at the Park Square Theatre in Saint Paul.
In my opinion this is the first
true
Nero Wolfe book. Until this one Stout was still poking and pushing his characters into their final form.