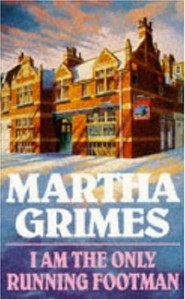 November 4, 1986.
Martha Grimes' eighth novel about Richard Jury was published on this date.
I Am The Running Footman,
named after an actual pub (as are all the books in the series), involves "the porphyria murders," two crimes that took place a year and many miles apart, but might be related.
The Washington Post
called it "Literate, witty, and stylishly crafted."