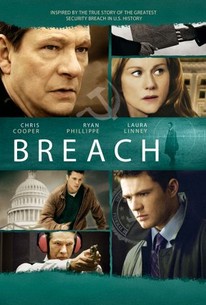 February 16, 2007.
This was the premiere date for
Breach,
a chilling elspionage movie based on the true story of FBI agent Robert Hanssen, convicted of selling secrets to the Soviets. Chris Cooper was stunning as the bad guy.
One might propose that I am either insanely brave or quite insane. I'd answer neither. I'd say, insanely loyal. Take your pick. There's insanity in all the answers.